"When sailing in the Arctic we leave the comfort zone of man and machine. B&G is known for the excellence of its autopilots and we are confident that this equipment will live up to the challenges, as well as B&G's state of the art 3D sounding, charting and display equipment that will provide invaluable information while sailing the wild and still uncharted waters North and East of Svalbard. Self reliance is a key to venturing into remote destinations and makes the choice of equipment with a high standard of quality very important." Peter Gallinelli, commanding officer, designer and conceiver of Nanuq
Polarquest 2018
Extreme adventure - powered by B&G
POLARQUEST2018 is a polar expedition involving exploration and adventure, science and history and a powerful message for the planet – powered by B&G electronics. From July to August 2018, an international team of arctic researchers, experienced scientists and young future scientists will travel to the Arctic sea on board Nanuq, a 60 feet sailboat designed and built for self-sufficient Arctic sailing. The voyage starts from the North-West coast of Iceland to reach the Svalbard archipelago, above the Artic Polar Circle, circumnavigate it and finish the expedition in Tromsø (Norway). The mission: to find answers to one of the greatest challenges of our time, climate change, and raise awareness about its consequences. Polarquest2018 takes inspiration from the very first scientific expedition to the North Pole, the ITALIA Airship, the very first airborne scientific laboratory led by Air Force General and Airship engineer Umberto Nobile in 1928.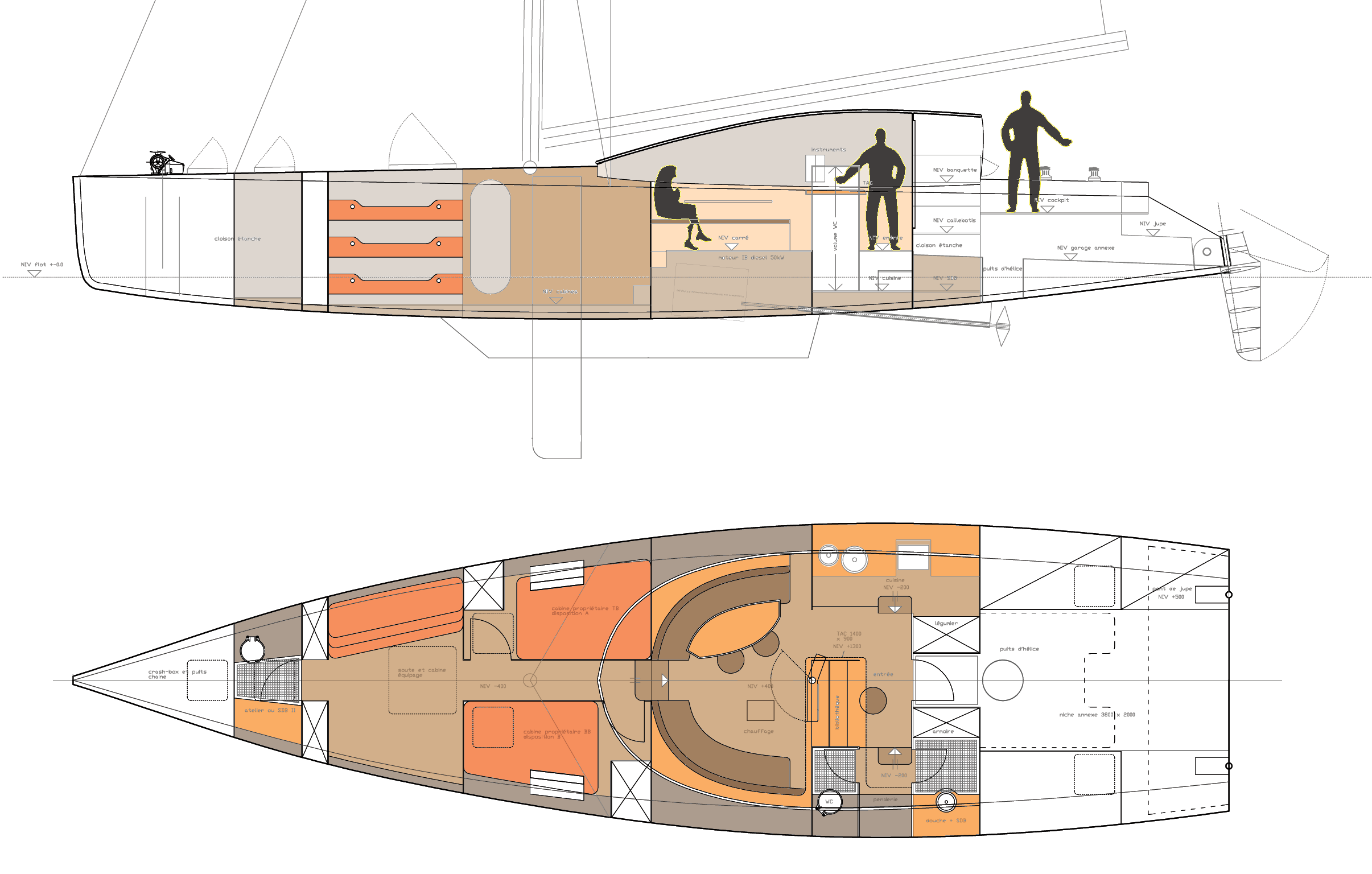 Nanuq is a 60-foot Grand Integral sailboat designed, built and skipped by Genevese architect Peter Gallinelli to sail in the polar regions and withstand arctic winter in a self-sufficient mode, using only renewable energies (sun, wind, and environmental heat), thanks to its innovative thermal insulation and heat recovery systems, coupled with an optimized energy management system.
The passive igloo is a minimal habitat designed to serve as a scientific base camp and dwelling to accommodate, in complete self-sufficiency, a team of six during an arctic winter, taking in master students, doctoral students and researchers motivated by an interest and
passion towards research in the Arctic regions. It is a demonstration project that illustrates that simple, robust, constructive and technical solutions may challenge low-cost energy scarcity in a credible way. Transposed to temperate climates, the experience feedback will be useful to outline the habitat of tomorrow, providing more independence and quality of life to its inhabitants.